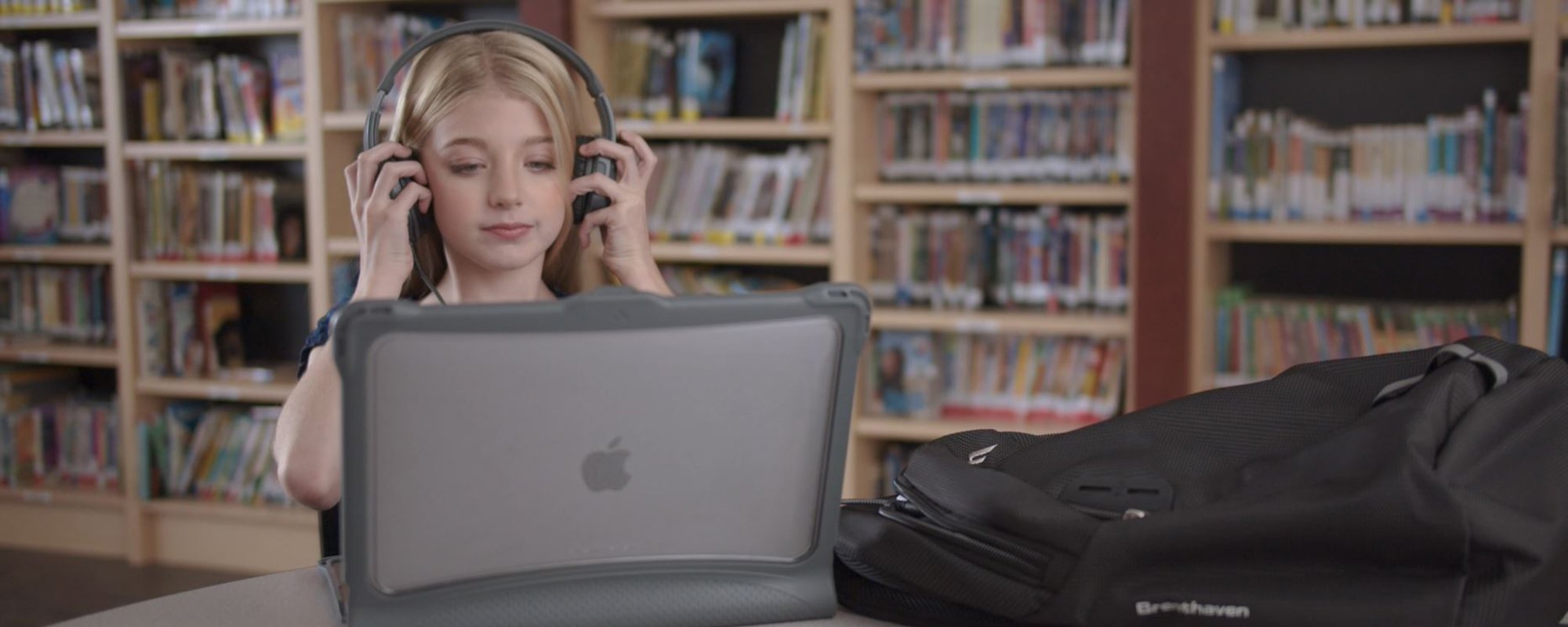 As any ITDM knows, there's no "right" answer when choosing a device model for K-12 education – it would be a whole lot easier if there were! Instead, there are a range of options that can fit any budget or use case, and it's essential to take all of that into consideration when selecting a device for deployment.
Who's using it?
First and foremost, cover the basics – who will be using these devices? The right solution for Kindergarteners might look quite different from seniors in high school! Learning differences and challenges should also be considered, as some students benefit from alternate ways of interacting with technology. For instance, do touchscreens work better for your students or are they more comfortable with a mouse or trackpad?
The interface is also an important factor. Young students, for instance, might already be familiar with the Apple iOS thanks to using iPhones or iPads at home. Or they might be years into a Google ecosystem, making Chromebooks a more streamlined choice. The answer won't look the same for every student population so feedback from teachers and students is essential.
What are they using it for?
Apple products have a reputation for supporting creativity and the iPad 9th Gen and iPad Air are no exception. With a powerful front and rear camera, students can take photos, draw, and even work with Augmented Reality. Depending on your needs, this flexibility gives iPad a significant advantage over Chromebooks for creative and interactive work.
For older students, researching and writing might be the primary use for the device. In this case, some ITDMs might write off tablets, but adding a keyboard is a quick and affordable way to get the power of a laptop with the flexibility of a tablet. Some Chromebooks and PCs are designed with 2-in-1 capability as well, though the price point tends to be higher than their simple laptop counterparts.
If extra processing power is a concern, ITDMs might consider the iPad Air or even the iPad Pro. The premium iPad Pro comes with the M1 chip, which is also found in MacBook laptops.  That said, for everyday learning, all iPad models are likely powerful enough for student needs. Even older models, like the iPad 5th/6th Gen, iPad 7th Gen, and iPad 8th Gen are supported by the iOS 15 operating system.
Of course, keeping older iPads physically intact and undamaged is also very important to keeping them in circulation! Durable cases from Brenthaven are built for every iPad model (including the brand new 9th Gen iPad) to work with the design for added functionality and protection. Protective cases are proven to reduce device damage rates, decrease repair costs and keep learning devices in use for longer.
What's your budget?
At this point, all the major EdTech ecosystems offer devices in the $300 range. The cheapest Chromebooks come in at around $200 while the Microsoft Surface Laptop SE will debut at $249. iPad 9th Gen models are priced for education at $299. Of course, with all three, more expensive options with higher specs are available, with top-of-the-line models reaching about a thousand dollars.
But initial device cost isn't the only factor to consider. Maintenance costs and device longevity can be just as important to the budget as the initial purchase. Investing in quality cases can extend the life of devices, especially in the K-12 environment, by protecting against drops, scratches, and other accidents. As an Apple partner, Brenthaven designs cases, sleeves and bags that are made to protect every model of iPad. Just by adding the right protection solution, schools can keep their devices up and running for longer.
The price of software also factors in. ITDMs must think of the cost of opting each student into the ecosystem, the breadth of classroom management tools, and the cost of additional applications. Often, apps for tablets are significantly cheaper than their laptop counterparts.
Find your match
As you can seeeach student population has different device requirements. The right answer is the one that's right for your students. Avoid relying on assumptions about the different devices. Things change fast in EdTech, from specs to accessories to pricing! Make sure to think about both short-term solutions and long-term value. Research device cost, functionality, average repair costs, accessories and typical lifespan to ensure that your deployment will benefit for years and years to come.