iPads are quickly becoming important business tools across a wide range of industries. They're powerful, versatile, and now come in more sizes than ever. Between different iPad models, businesses can choose the set of features that's most important to their deployment. Featherweight MacBook Airs, for instance, might be great for workers that hold them all day long. The iPad, with its M1 processing chip, offers laptop-level computing power, making it an ideal laptop replacement. No matter the needs, there's an iPad model for any business.
iPads also have a major but often overlooked advantage – many workers already know how to use them! Between iPhones and personal iPads, most people have used iOS in the past, which easily eliminates a big hurdle when training workers on new devices.
Healthy Choices
As healthcare becomes increasingly digital, EHRs (electronic health records) and even virtual visits are the norm. You've probably been to a doctor's appointment and noticed the nurse and provider typing away at a large computer. Both doctors and patients dislike this model, as it gives them less face-to-face time to discuss health conditions. Adding iPads into the mix allows doctors and nurses to stay mobile, rather than tethered to in-room computer stations, and they're light enough to be toted around all day!
iPads also have a few built-in features that are powerful upgrades to the medical experience. For instance, if there's a language barrier between the doctor and the patient, they can easily use the iPad to translate, either in text or voice. This means the patients are more likely to follow medical and prescription advice as intended, and it's easy to see how this one change could have incalculable health benefits down the line.
iPads were used extensively during the COVID-19 pandemic to allow infected patients to speak to family and friends who were unable to visit. Of course, this function was born of necessity, but it demonstrates an important use for iPads in medicine. Helping isolated patients stay connected to their loved ones is easier than ever.
Flying High
Pilots already have all the tools they need built into the cockpit, right? Not quite! iPads are changing the way pilots do a number of tasks – which is proven by the fact that airlines like JetBlue and Delta are distributing the powerful M1 iPad Pro to their pilots.
Flying involves a lot of paperwork, and the iPad can make it so much easier to fill out and file. From routine forms and paperwork to aeronautical charts and company memos, all kinds of information can be easily distributed. Rather than a folder of documents, files on iPads are easily searchable and organized. Apps designed for flying can also give pilots lots of necessary information. From the iPad, they can access weather data, flight planners, weight and balance calculators, and even maps.
Braving the Elements
Taking electronics into the field is a gamble. Paper might be messy and easy to lose, but a device with a dead battery can be a liability. The iPad's battery is long-lasting, and every new model seems to push the limits. Additionally, many fields also have custom apps that help them do their jobs more efficiently. The Apple Store is brimming with solutions for companies to try.  Finally, iPads can handle the elements. The bright and crisp screen is viewable in the sunlight. The Apple Pencil operates in rainy conditions and allows users to input information while wearing gloves.
Ready for the Road
Obviously, the iPad is an excellent choice for mobile workforces. But for businesses to get the maximum use from their tablets, one other factor must be considered – protection. Brenthaven's Tred Carry Sleeve is designed to go to work protecting iPads of all sizes.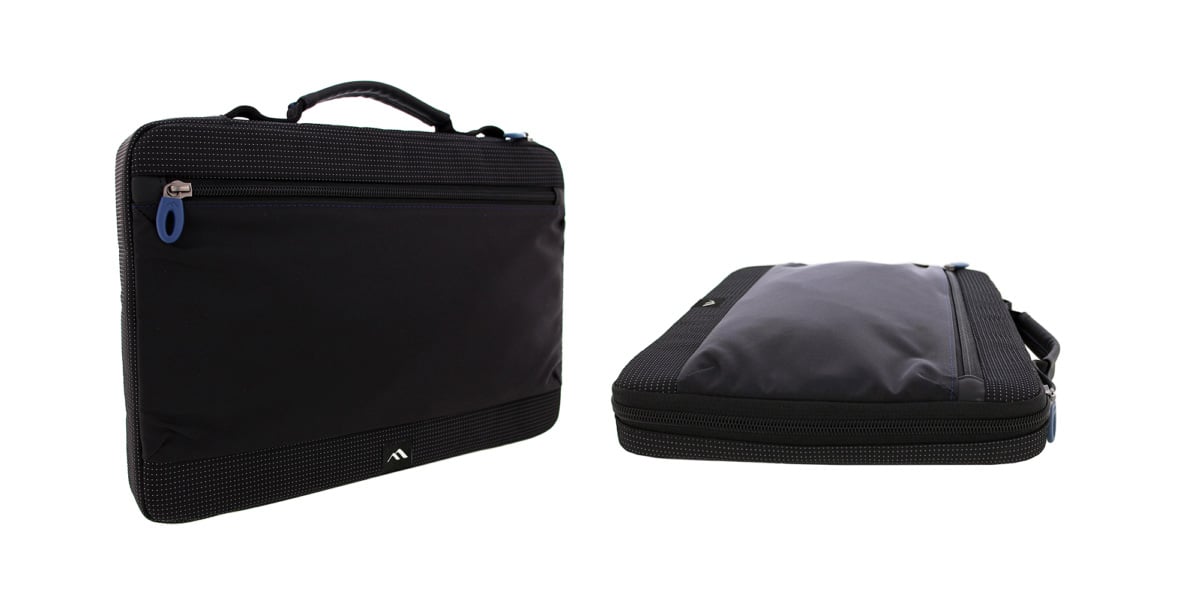 Offering premium protection and convenience, the Brenthaven Tred Carry vertical sleeve is built with 360° of inner foam surrounding the device. A rigid, six-sided frame protects against compression and drops of up to 4 feet. In busy office environments and for workers who commute, the Tred Carry Sleeve is a must-have for avoiding accidental drop damage.
Realizing you've left your charger at home is a universal experience these days. The Tred Carry Sleeve helps keep accessories organized with a front zipper pocket and a large expandable pocket. Workers who are always on the go are guaranteed to appreciate this onboard storage.
The Tred Carry Sleeve offers even more commuter-friendly features. Users may easily access the iPad through the top of the sleeve, which also includes an anti-slip guard. Plus, additional bags aren't necessary when using the Tred Carry Sleeve. Workers can choose between the reinforced carry handle and an optional shoulder strap to transport their iPad securely.
Carry On
Broken iPads cost time and money. They leave workers disconnected and lower the resale value of the devices. Investing in a durable solution like the Tred Carry Sleeve pays off in protection, productivity, and peace of mind.
Do your deployment plans include iPads? Contact a Brenthaven specialist today to learn more about our best-in-class protection options.